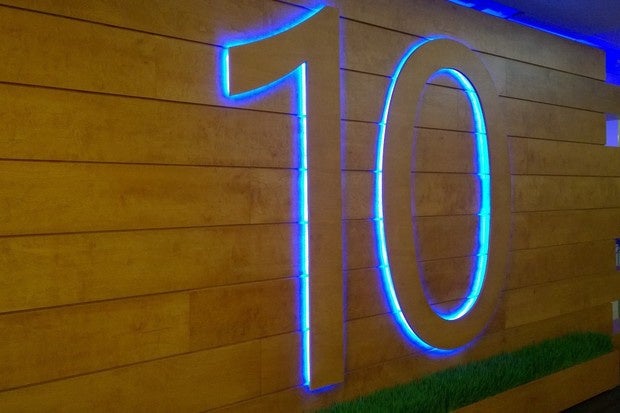 I have a few reasons to get the Windows 10 beta, most of which are that I am contracted to write a few Windows 10-related books. Still, I've not yet downloaded the beta or installed it on any device. No, I'm not being lazy. I'm just scared to death.

One of the reasons I have so many computers is primarily to deal with beta software. You never, ever, ever-ever want to install a beta anything on your real, workhorse computer. I learned that lesson years ago. So I purchased test computers for experimenting with beta software.
Windows 10 is supposedly pretty egregious when it comes to its beta installation. I don't believe you can dual-boot it, unlike previous Windows betas. Also, and this is from experience, generally you cannot upgrade the beta to a full-version once it's finally released. You pretty much have to start over. And the beta does expire and become useless.
As Microsoft changes things over and over, the beta changes. That makes writing a book on beta software similar to building a house on a sand dune.
Fellow computer book author Woody Leonard probably has a few Windows-related titles he's updating. He also absolutely rips into the latest Windows 10 beta over on InfoWorld. Read the article below.