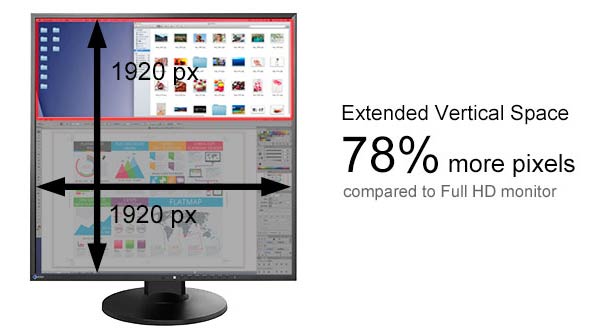 The first monitors sported the same aspect ratio as a TV set. That made sense because the CRT was already being manufactured, so why pay to develop something new? And the format was accepted. But a square monitor? One with an aspect ratio 1:1? That's weird!

Today, widescreen computer monitors are the most popular. I had to special order a 4:3 monitor several years back. I always thought that widescreen was simply easier to manufacture. That might be the case. Regardless, people just seem to accept that a widescreen monitor is what you need.
The square FlexScan monitor from EIZO is actually kind of cool. It's dimensions are about the same as a typical widescreen monitor, although the device is as tall as it is wide.
I'd love to get one, but I just don't know where to put it!